SHIFT welcomes the Guardians of the Vibe
Boundaries keep you safe from things like walking into a raging bonfire.  They also keep you safe from someone walking into you carrying a large fire object (hey, it happens).
They also keep you safe from all sorts of very real psychological, emotional, and physical threats.
You've probably already noticed that we're welcoming DanceSafe to the event to show up, spread literature, provide some basic necessities you might have forgotten, make sure what you're ingesting is what you think it is.   "DanceSafe has two fundamental operating principles: harm reduction and peer-based, popular education. Combining these two principles has enabled us to create successful, peer-based educational programs to reduce drug misuse and empower young people to make healthy, informed lifestyle choices." (Read more about what DanceSafe does on their website www.dancesafe.org.)
That's because we value YOU, our friends and family, and because we're all about the vibe.
..and that's why you're going to meet some members of Guardians of the Vibe this weekend!  The GOTV is enthusiastic about three things: Fun, Physical Connection, and Consent!  You'll probably see some helpful literature and hear some helpful advice about how to have fun, make friends, and stay safe.  You'll definitely feel the vibe.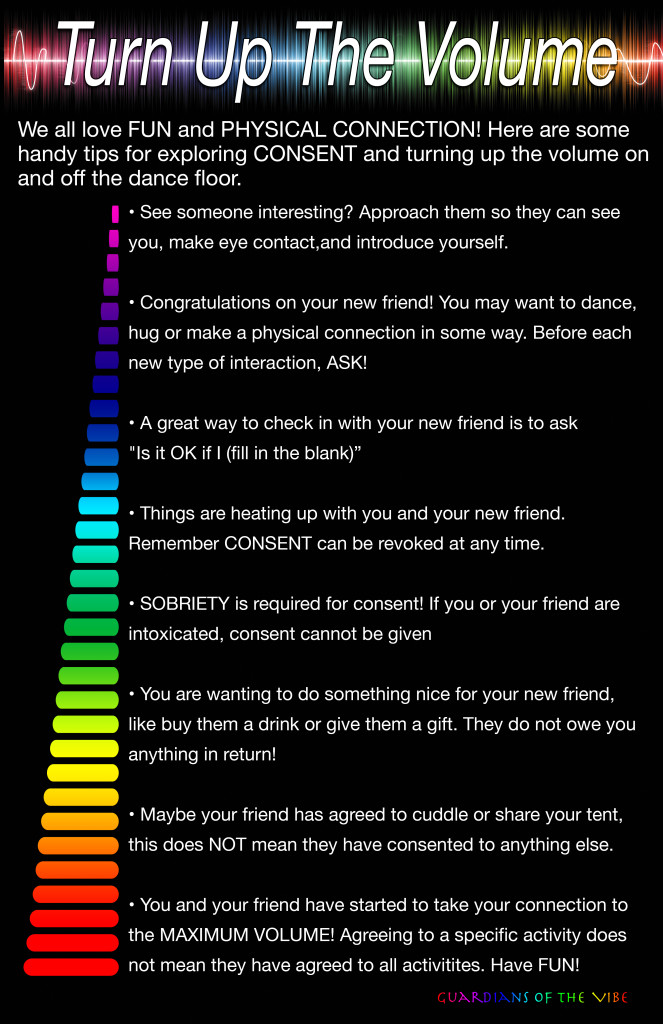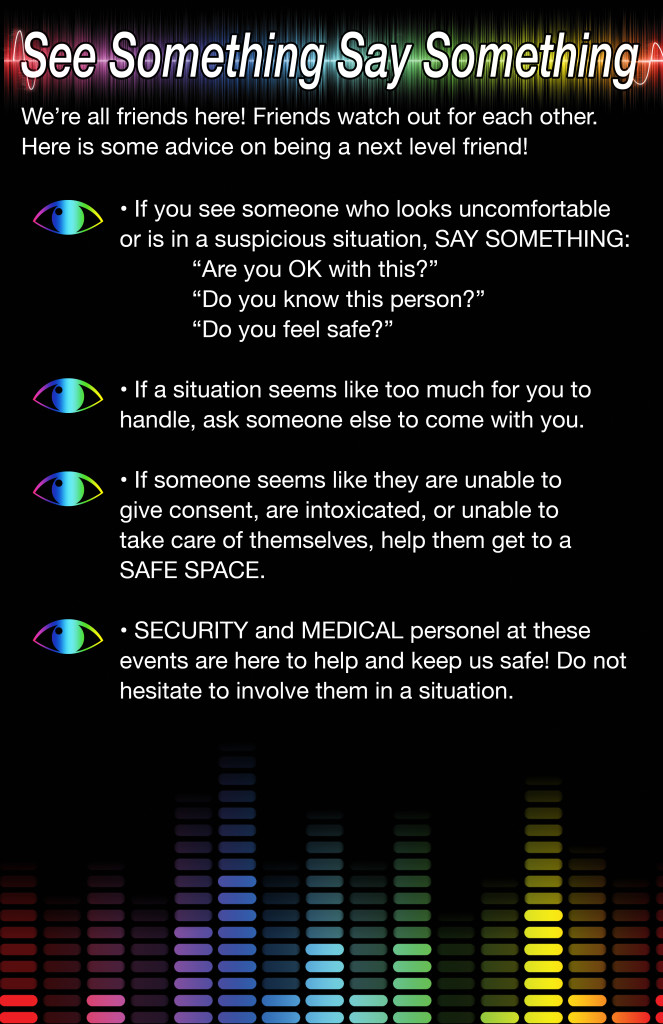 "We are an ever growing safety net of conscious bystanders and messengers of consent. Together we will cultivate consensual fun and dance floor safety!"
-Guardians of the Vibe